Do you feel like freshening up romance, adding some passion or spicing things up in your couple? Read on below to discover our 13 ideas to surprise your girlfriend with something romantic !
13 ideas to surprise your girlfriend with something romantic
1) Turn your bedroom into a spa for the evening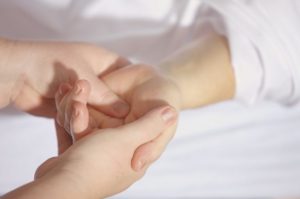 Light some candles, set lotions on the bedside table, turn some relaxing music on and be the masseur (acting professional is… optional :p ). Don't forget towels and robes. On second thought, you decide…
2) Favorite movie quest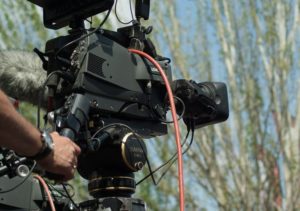 Are you both fans of a particular TV series or movie? Plan a day out (or a whole trip if it's far away) to visit the filming locations of your favorite movie!
3) Sing her your song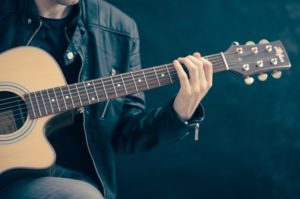 All couples have some kind of song to call their own! The one we heard when we met, during our first date, or the one we like to put on when we, say, musically snuggle… If you can play an instrument, use your talents to satisfy your Beauty, or simply sing your song a cappella and invite her to a romantic duet! This is a great idea to surprise your girlfriend !
4) Send yourself in the mail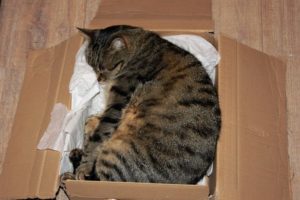 Well, not literally in the mail. Don't. Never. Bad idea. The postal services scan everything anyway. But that's no reason to give up! You can always use an old cardboard box (the type you use when you move apartments – ask around), get inside, ask someone you trust and that your girlfriend doesn't know to pack you up and to play mailman! His mission is to put you on a cart and to deliver you home!  Be sure to buy your friend a beer once the whole operation is over, he earned it!
5) Hide a note under her pillow before leaving for work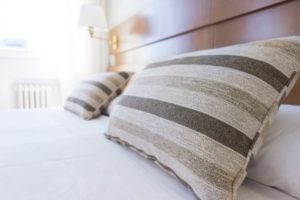 Brighten up her day with a love note you've prepared in advance and simply hide it under her pillow before you leave for work! If you don't get any feedback and believe she hasn't found it, simply text her a clue! You can also hide it before she goes to bed, and watch her reaction as she finds it!
6) A couple's photo shoot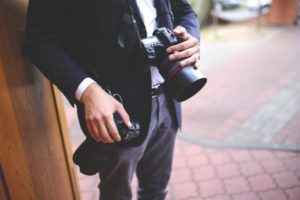 Take the necessary time to find a good photographer and book a photo shooting session with your sweetheart! You can hang up the result in your living room or even in your bedroom and smile every morning as you wake up to see it! Here's an interesting thought: granted you are both comfortable with the idea, why not try some nude couple's photos? If you do, however, you might want to skip the "hang up the result in your living room" part – and avoid uncomfortable family dinners… 😀
7) Plan her a surprise party (birthday or other)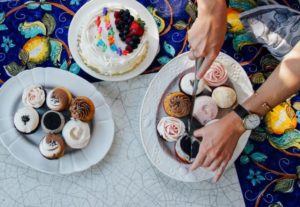 Secretly invite all of her friends and family to a surprise party! Not a big fan of sticky floors and hours spent cleaning up afterwards? Be creative! The party can be set at a bar, a restaurant or other less conventional places (escape game, laser tag …)! Trust me, you will thank me tomorrow!
8) The object she secretly desires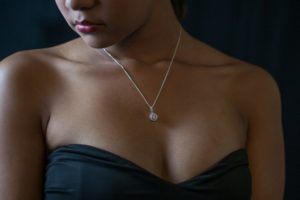 Has your sweetheart recently talked to you about an object in particular? Why not give it to her as an unexpected gift during a romantic night out? If she hasn't, or if you are simply out of ideas, here's a tip: send a text to her friends, they will probably know – but you might want to ask for secrecy as well…
9) Stargazing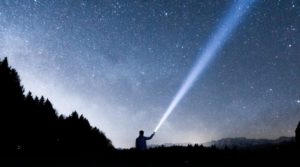 Whether you live in the countryside or are enjoying a minibreak out of town, it's always fun to look up at the stars and try to recognize the different constellations! Don't catch cold though– it's easy to forget what cloths are for!
10) Her dream night out!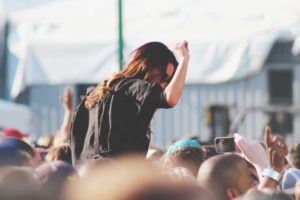 Is she a big fan of a specific singer, director, comedian or artist? Take her on her dream night out! Secretly book tickets for the exhibition, concert or show and tell her not to plan anything on that particular day – and to get ready for her dream night out!
11) Go to brunch in the neighborhood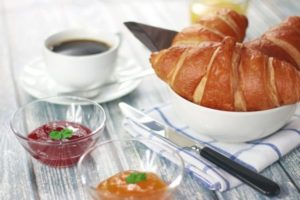 Breakfast in bed and brunch are classics for a reason: delicious morning awesomeness! Share it with the person you love and nothing can beat that! Orange juice and croissants are my personal weakness, what about you?
12) Put your face up on the object of your choice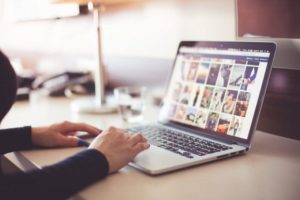 Some will find it kitsch, others adorable… You can select a nice preexisting picture on your smartphone and send it to photoweb, who will gladly place it on the object of your choice! Mugs, paintings, photo albums… anything goes!
13) Secretly plan a romantic minibreak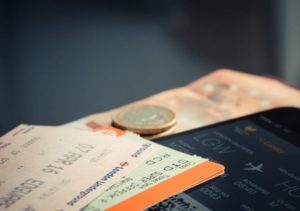 Choose a destination close by and book a room in a small downtown hotel with plenty of character! Whether you chose a layback trip in the heart of nature, a spa, or a cultural and historical town, she is bound to love it!
I sincerely hope you've enjoyed our ideas, now off you go and surprise your girlfriend!
What is your favorite idea to surprise your girlfriend with something romantic  ?